I created this camera strap cover for the
May Arts Ribbon Challenge
.
Head over there and vote
for your favorite creation for a chance to win. and *wink *wink hopefully your favorite is my camera strap cover ;)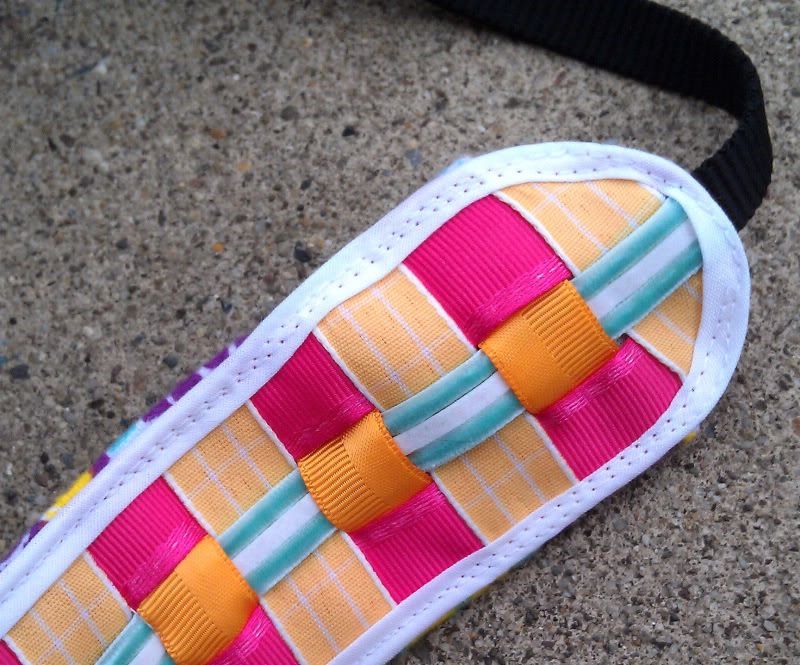 I came up with this idea because I have been wanting a fun new camera strap cover and when I saw the ribbons for the challenge this month, I knew it would be perfect. When I got them, I set about to making a practice camera strap cover. The weaving went fine, but I am not really a seamstress, and I messed up the cover itself. So I googled for some help with a camera strap cover pattern, and lo and behold, someone else already had the same idea. So I used her tutorial for the rest of the cover. Check it out
here
.
Oh, and I am also grateful for her idea for a belt, because I used my failed first attempt and made it into a fun belt for my daughter. She loves it!