On the fourth of July, everyone else was out having fun, and I was home sick, sleeping most of the day. When I did finally manage to drag myself out of bed, I decided to do a little crafting, but didn't have the energy to do any of my assignments, so I gave myself permission to have a little fun.
I used this
Tuesday Trigger from Moxie Fab world,
I was inspired by the red flowers and the little gingham center of the middle one.
I combined it with the Hero arts challenge to make paper flowers and came up with this: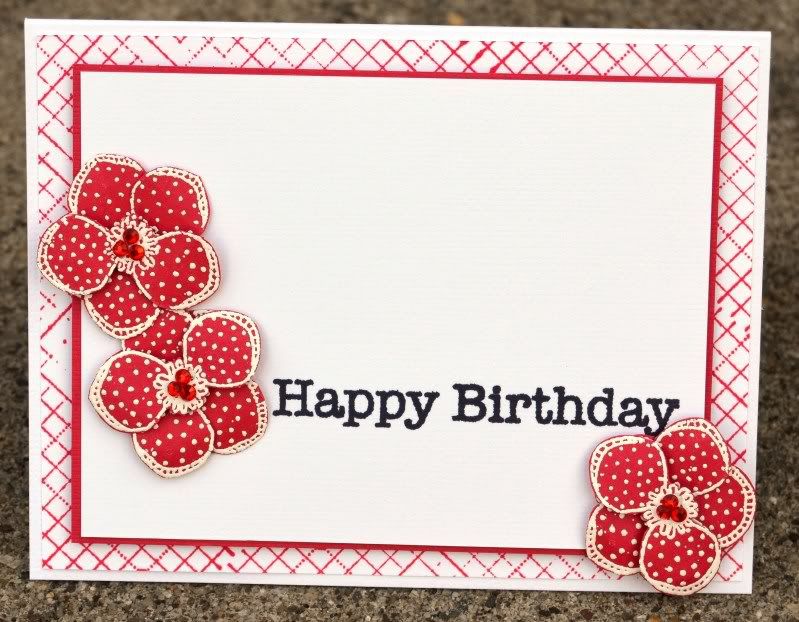 Ink and embossing powders are Clearsnap, stamps are hero arts, paper is Bazzill, bling is My Mind's Eye.