This week Joy asked us to work with some of the tins she carries. I used this cute, tiny one and wondered what would fit inside it. I came up with this cute set for a Mother's Day or thank you parent or teacher gift. The tin holds seeds!
I used the Tag You're It TWO set along with my cricut cartridge 'walk in the garden'.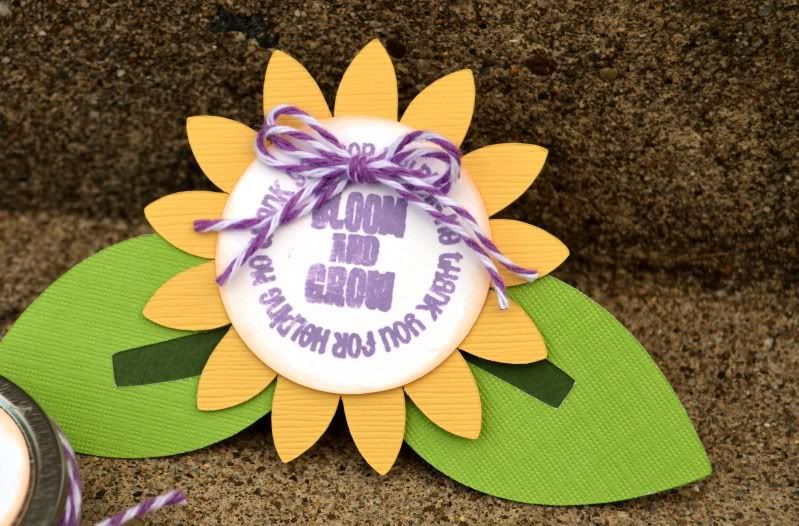 I used twine from the twinery and Clearsnap ink.