Welcome to the Clearsnap and Trinity Paper Arts Blog Hop!! Our Design Teams have "teamed up" to share layouts, projects, and more featuring Trinity Paper Arts' paper collections and Clearsnap's distinctive inks and accessories. From sports to summer and everything in between, kick your sandals off, grab a cold lemonade and enjoy the inspiration. Hop along to each blog listed below and leave a comment.
http://clearsnap.blogspot.com
http://trinitypaper.blogspot.com
http://tamisanders.com/
http://taylordconcepts.blogspot.com/
http://thoughtsoftraveling.blogspot.com/
<----- YOU ARE HERE
http://stitchcutcreate.blogspot.com/
http://www.arteypoemas.com/
http://www.kitsnbits.blogspot.com/
http://inmyblueroom.blogspot.com/
http://www.rukristin.blogspot.com/
http://sabrinaalery.blogspot.com/
http://www.jaxbeanstalks.blogspot.com/
http://www.hydrangeahippo.com/
http://scrapbookingischeaperthantherapy.blogspot.com/
http://whatsinalousyananut.blogspot.com/
http://blueyecicle.blogspot.com/
http://www.twotearsinmybucket.blogspot.com/
http://faerieenchantment.blogspot.com/
Each comment is an entry into a drawing to win the entire Trinity Paper Arts' "Surf N Swim" Collection!
PLUS, a second winner will receive Smooch Spritz in Gingersnap, Designer Foils in Blue, and Design Adhesives!
For extra entries, post about this blog hop to Facebook, Twitter or your blog! Just leave a comment on either company blog telling us what you did and each comment will count as your extra entry. And now, let's heat up the summer!!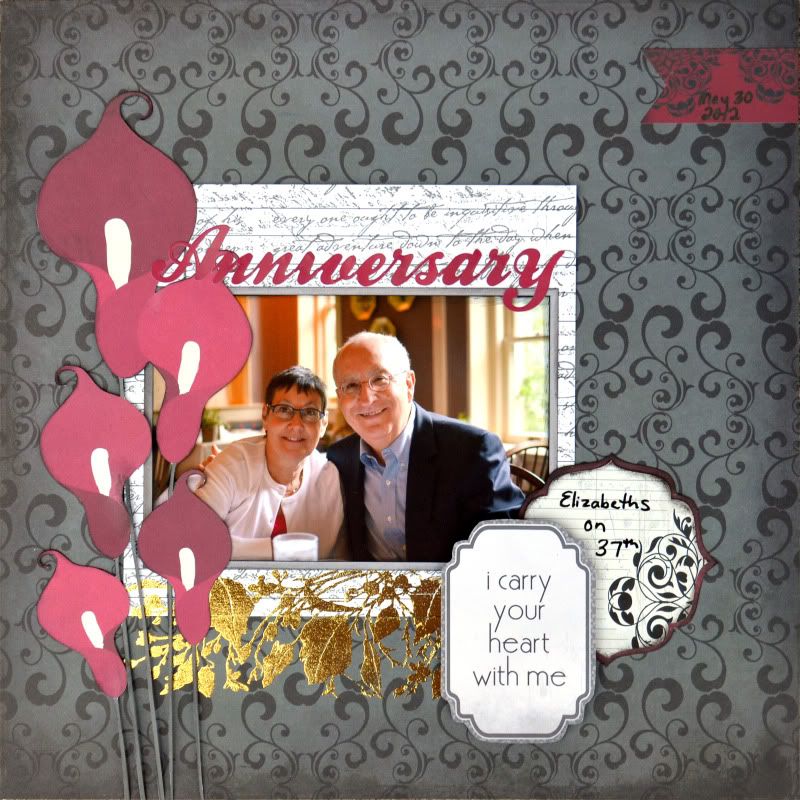 The Trinity Paper arts 'Sincerely' line is perfect for this romantic photo of my Mother and Father-in-law on their anniversary. I used the Rollograph stamp wheel with grey ink on the Respectful Ledger A to create a subtle written effect on the lined paper. A hint of smooch accent on the stamens of the flowers, that I hand cut from the Bouquet A, makes them pop. I also used a design adhesive with gold foil to draw the eye in towards the photo and sentiment. I also inked the edges of pretty much everything with one of my trusty Cat Eye ink pads to mimic the distressing on the papers.
Supplies: Clearsnap: Cat Eye ink in black, Smooch ink in Illuminate, Design Adhesives and foil in gold, Jumbo Rollograph and stamp wheel in Wordswords with Ancient Page ink cartridge in Flannel Grey.
Trinity: Sincerely: Noteworthy A, Bouquet A, Dots B, Decor Stickers and Alpha Stickers.