This week at Joy's Life we are making Birthday related items. I have lots of family birthdays coming up so I made this Birthday card - one of about 6 I need to make. I'm pretty happy with how this turned out though. I had been wanting to try masking with this stamp to make the circle part colorful, but I was procrastinating it because I was afraid.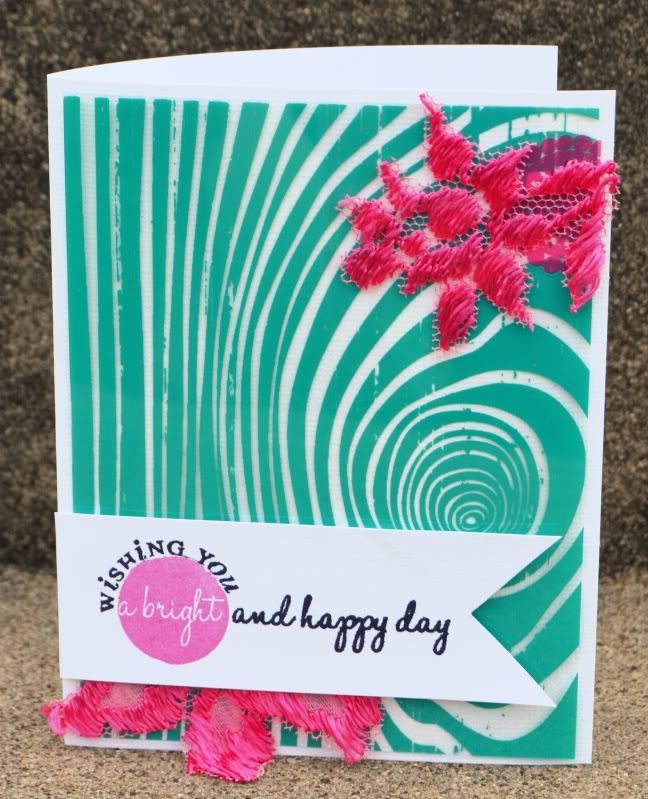 I am not going to lie and say this was an easy stamp to mask. The 'wishing you' part is sort of connected to the circle which I wanted to mask out. I stamped on a scrap paper, then carefully cut out the circle. For the black words, I inked the stamp in black and then rubbed as much of the ink as I could off of the circle with a tissue, before fitting the cut-out circle over it. I figured by putting the mask right on the stamp, I would have a better chance of getting perfect placement. The ink that was left on the circle made the scrap stick. Then I positioned the hole in the scrap paper over that stamp and re-stamped in bright pink.
It didn't turn out exactly perfect, but it's close enough. I love how the pink part just pops!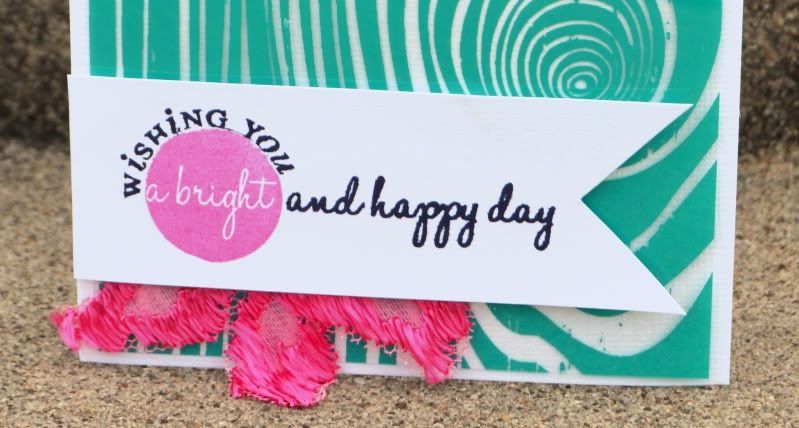 I wanted to play up that bright bubblegum pink, so I paired it with some Hambly transparency in teal and a scrap of pink lace. I cut the floral designs from the pink lace and adhered them with Fabritac. The ink is Stephanie Barnard for Clearsnap dye ink.
The stamp is from Joy's Life Tag You're It ONE stamp set.