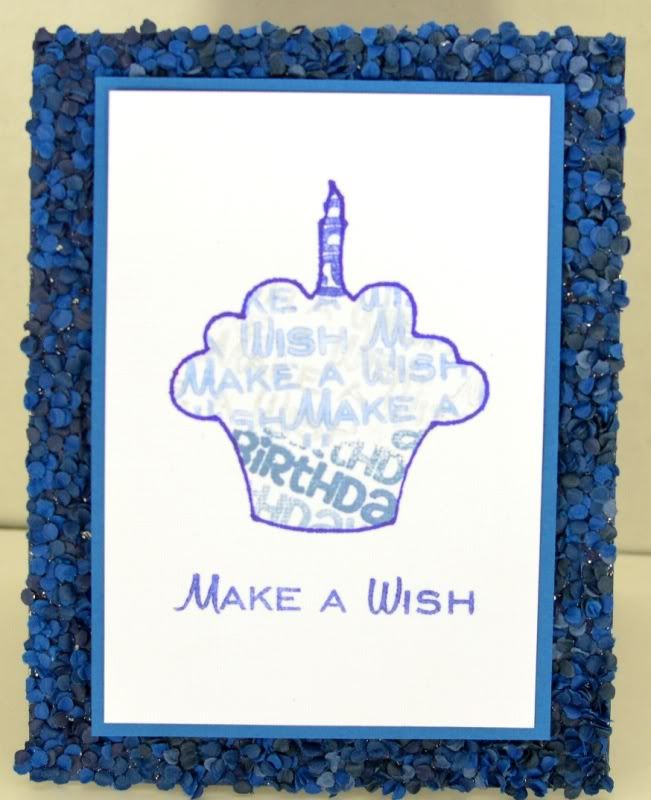 For this card I used some more
Joy's Life stamps
. I used 'Birthday' from the Everyday Occasions stamps, 'Happy' from the Holiday Occasions stamps and 'Make a Wish' from the 'You're So Punny' stamps.
I used the same stamp masking using a cricut cut out as I did on the bee Buzz card, but this time I used different stamps and different colors of blue to differentiate between the parts of the cupcake. I will be putting a full tutorial on the Scrapstreet magazine blog this Friday.
I didn't have any confetti so I made my own using my crop-a-dile big bite and a few scraps of varying shades of blue cardstock. The card took WAY more confetti than I thought it would, and consequently, the punching took FOREVER! I like how it turned out though. I used glossy accents to adhere the confetti.