This was such a fun assignment because I am always hoarding packages that I think might be fun to alter, but I rarely get around to doing it! Here is the before picture.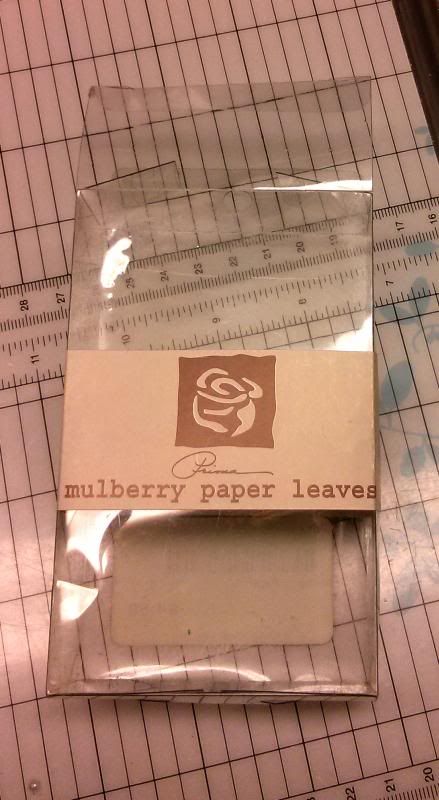 And here is the after! I didn't actually put anything in it yet, but I can see filling this with wrapped candies and maybe a gift card.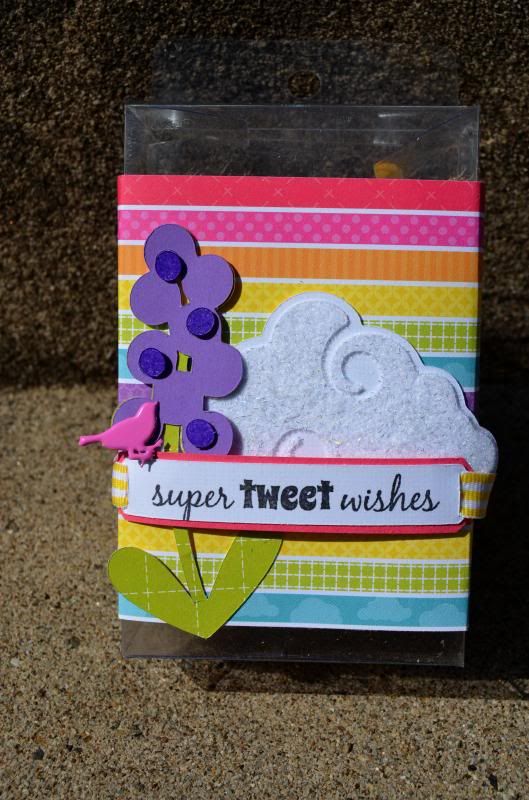 Here is a closeup of the stamp. I used the 'super TWEET wishes' from the brand new
Punny Animal
s set. I just love these new Joy's Life stamps! I used clearsnap ink of course. I also inked the little circles on the hydrangea to make them stand out a little more. The brad is from Eyelet Outlet. The papers are Echo park. The ribbon is may arts. I also used some sparkle fluff on the cloud. That was ellie's idea! I love how it turned out! The bookplate is from the tags bags boxes and more cricut cartridge. The hydrangea is from the walk in my garden cricut cartridge. The cloud is from the serenade cartridge.