Still havent had time to edit these photos - these are straight from the camera. Ok, to be totally fair, I guess I COULD have done it while I watched TV last night, but I decided that I really needed some time to sit and do ONE THING at a time, since I literally couldnt remember the last time I had done that.
Ok, so on to the story! We made some time on Sunday morning for our annual trip to Boo at the Zoo at the Philadelphia Zoo. We go every year as a family and have a great time. It always seems that the weather is perfect and it's a family activity that I very much look forward to.
We had breakfast at the diner on the way there. And I just adore this photo! It was before Ellie had a chance to mess up her makeup! LOL
Yeah, I took the easy way out and bought her costume this year. She wanted to be a cat, and it just seemed silly to make it when I found this one at Walmart online for $9 and free shipping. Although, as of now, she wants to be a lizard next year. Oy! hope she changes her mind.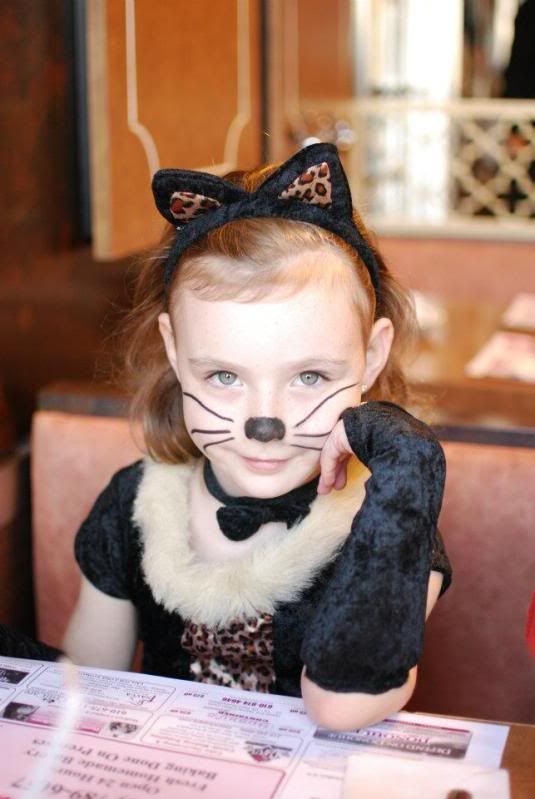 The cat pose, complete with meow noises (which of course you can't hear)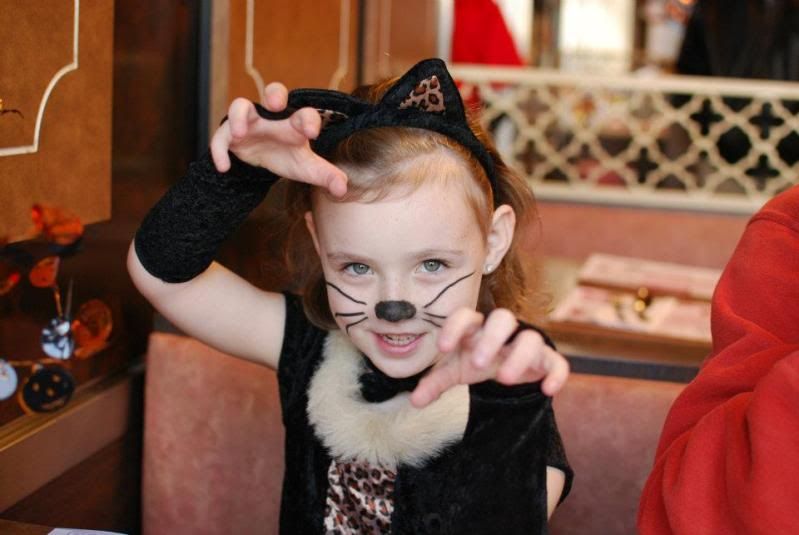 Awww - arent they sweet!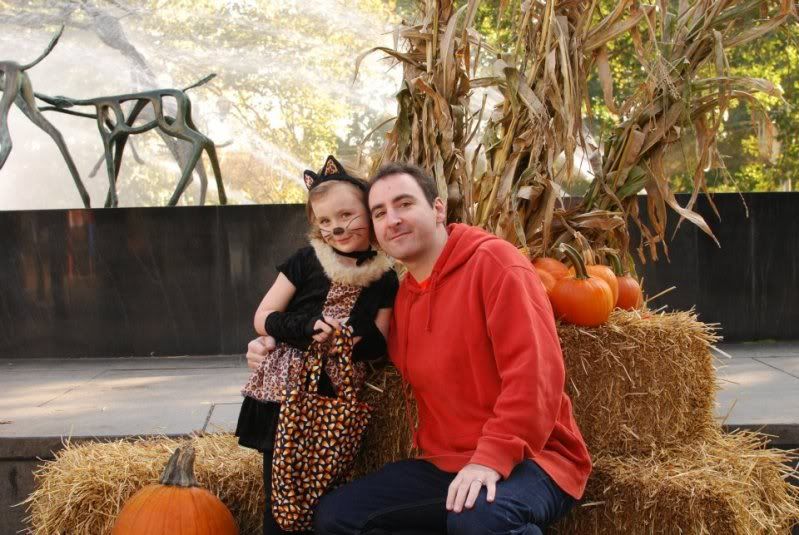 The cat walk!
The artiste! I had to keep telling myself that we were not in a hurry and I had plenty of time before the birthday party, because she wanted to do every craft, and she was meticulous! Her coloring was so detailed!