So, this morning I got into work, checked email and then went shopping. lol. oh it is going to be a long day since I took my lunch break first thing. But oh well. Wanna see what I got?
well first I tried on this perfume, which I am thinking of asking for for Christmas. It smells exactly like orange blossoms and reminds me of Arizona. Oh I loved it when the orange blossoms bloomed.
And I went into Gymboree for the
first day of Gymbucks redemption. I assumed I would get sale stuff, that's why I went today - like everyone else - but I didnt find anything good on the sale rack. So it turns out that I braved the crowds for nothing. Man that store was jammed! I kept running into people. Ok, to be fair there werent really that many people in there, just that the store is small to begin with and there were kids running everywhere and of course all us moms wanted to look at the same things, in the same SIZE. who knew that size 5 is the most popular size? or is it just that it's the size my kid wears. Because doesnt it always seem that the size my kid wears is the most popular?
anyway, this is what I got: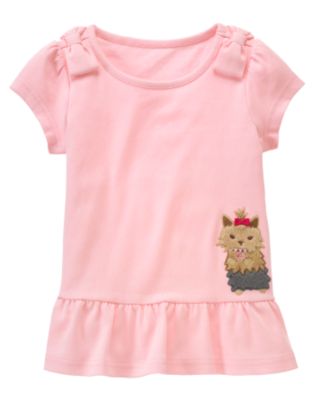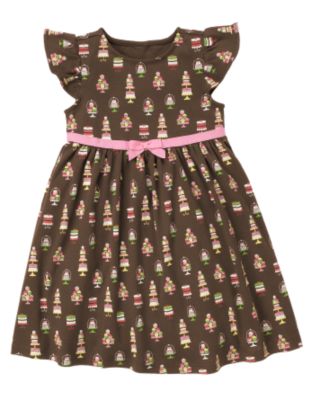 the pink shirt looks a bit like a dress. Its perfect for those days when ellie wants to wear a dress and I dont want her to. She will say it's a dress and I will tell her she just has to wear pants with it. And the brown dress is so soft, like pjs! I also got pink leggings to go under it. So I figure when it gets cooler she can wear the leggings and a sweater. So, yeah I spent more than I wanted and got less than I expected because I picked full price stuff, but still I got $25 off so I can't complain and these are things she will actually use.