I took one look at the bright colors in the Bo Bunny double dot 6x6 pack and decided that it would go great with some Stephanie Barnard dye ink sprays. I had a little bit of altering to do, to get my title and flowers to all match, but the sprays and some crafter's ink did the trick!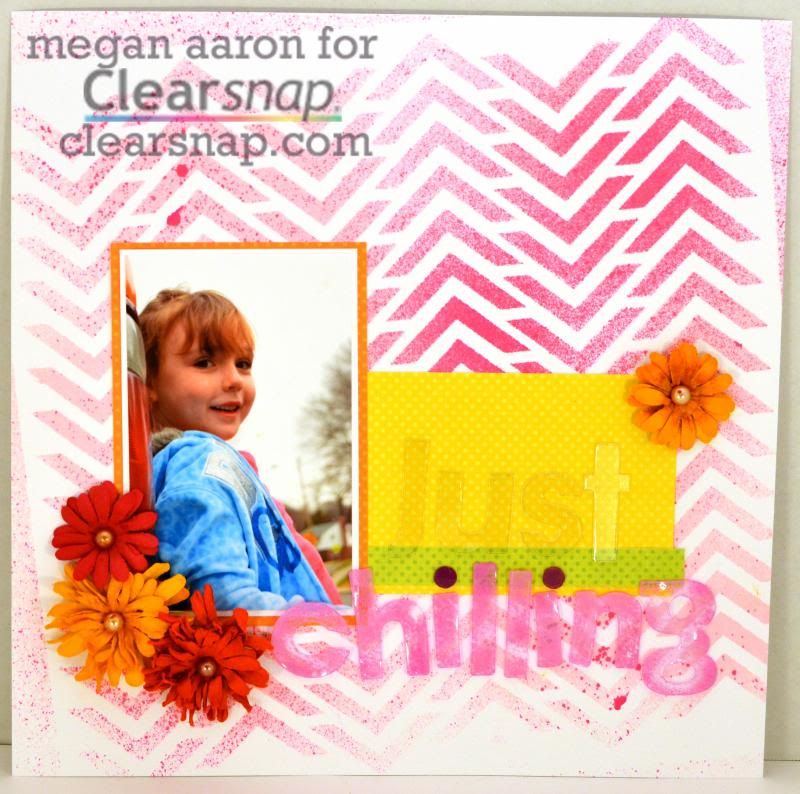 I misted the flowers with the dye ink sprays to make them bright and fun!
For the title, I inked the back of the acrylic letters in 'chilling' with crafter's ink and then heat set it. That caused the acrylic to bend a little, but I like the funky look it gives.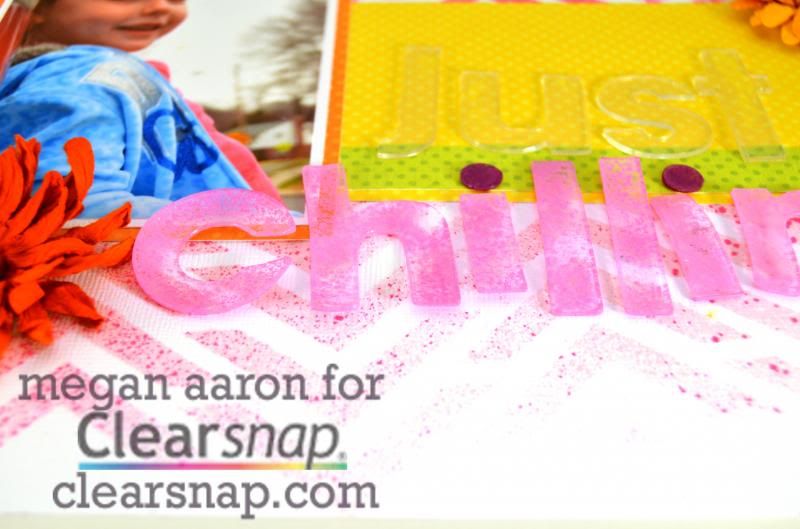 I also misted the background cardstock with a combo of bubblegum and some splashes of guava.