My Little Shoebox has teamed up with Want 2 Scrap to bring you some inspiration all this week with the collaboration of My Little Shoebox collections and products from Want 2 Scrap.
I'm so excited to share this scrapbook page that I created with the My Little Shoebox Vintage Shop line and some Want to Scrap chipboard and swirls.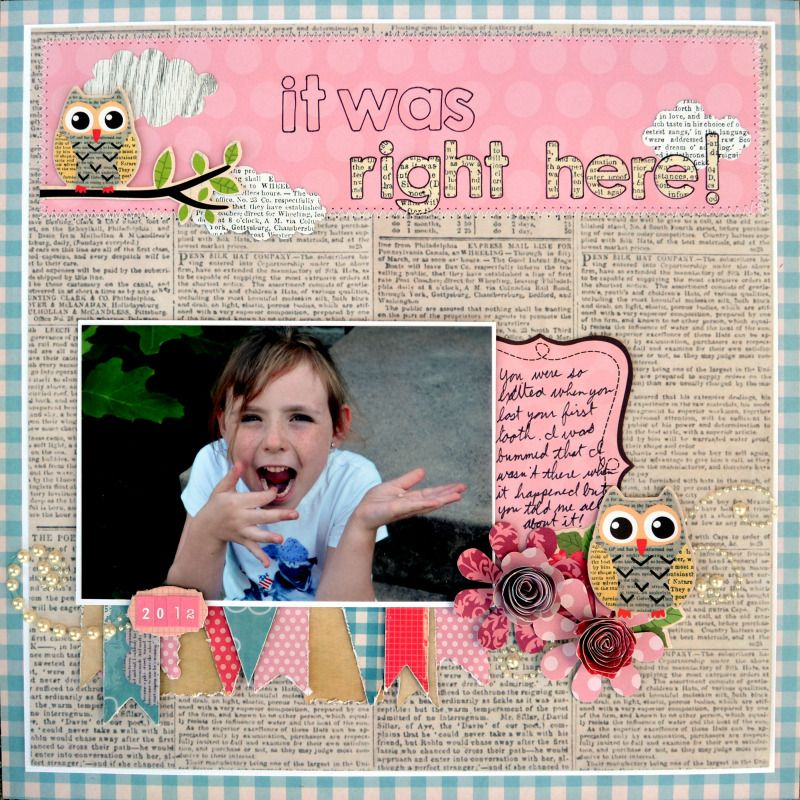 I used a sketch from Northridge Publishing.Underneath the photo I created a bunch of layered banners using the My Little Shoebox die cuts and some Want to scrap chipboard. I covered the chipboard with patterned paper and sanded the edges to make it match the distressed edges of the die cuts. I also covered the chipboard pieces with glossy accents to make them stand out just a little bit more.
The date piece is also Want 2 Scrap chipboard that I covered in patterned paper. The pearl swirls are also from Want 2 Scrap. The stickers, die cuts, papers and alpha stickers are all from MLS. For the pink part of the title, I lightly stuck the letters down, traced them and peeled the stickers back up.
I hope you enjoy the my project and the others that are featured today. We're also offering a chance for you to win some My Little Shoebox goodies for yourself.
My Little Shoebox is giving away a complete two collection kits today.
Leave a unique comment on each blog featured today. The winners will be chosen randomly from all comments on the My Little Shoebox blog AND the designer blogs.
Make sure you also stop by the Want 2 Scrap Facebook Page and tell them My Little Shoexbox sent you.
Here is a list of today's My Little Shoebox designers that are featured:
Make sure you check them out and comment to win! Also, come back to the My Little Shoebox blog all this week for more chances to win and more inspiration from My Little Shoebox and Want 2 Scrap.