Today I am sharing a card that I made for Joy's Life. Joy challenged us this week to make something 'sweet'. Since Mother's day is over, I have moved onto Father's Day and made this card for my Dad, whom my daughter calls, 'Pop'. Kinda perfect huh?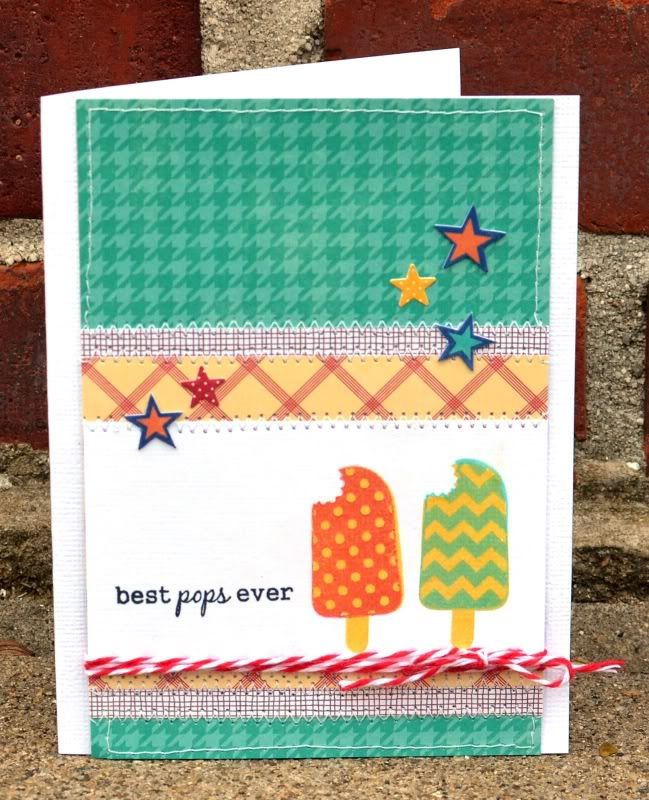 I love how you can layer these popsicle stamps, but I think I'm going to have to get 'make a stampamajig' off of my to-do list and onto the 'done' list, because I have some trouble lining things up perfectly and I am just such a perfectionist. *blush* I saw someone make their own thing to line up stamps and I was all ready to do it this past weekend. I dug into my daughters blocks, which she almost NEVER plays with, and found two that I thought would work perfectly and I asked my husband to hold them for me while I hammered them together to make a perfect corner.... But he got mad! He said I couldn't ruin her blocks! So I asked him if he would rather me go out and buy a stamp positioner. Of course he said no, but he said we could find something better to use than her solid wood blocks that were hand me downs and a great solid wood 'old school' toy. He was probably right, but you know what? We DIDN'T find anything else, so I didn't have a stamp positioner. She really does have PLENTY of blocks. She wouldn't miss two small ones ...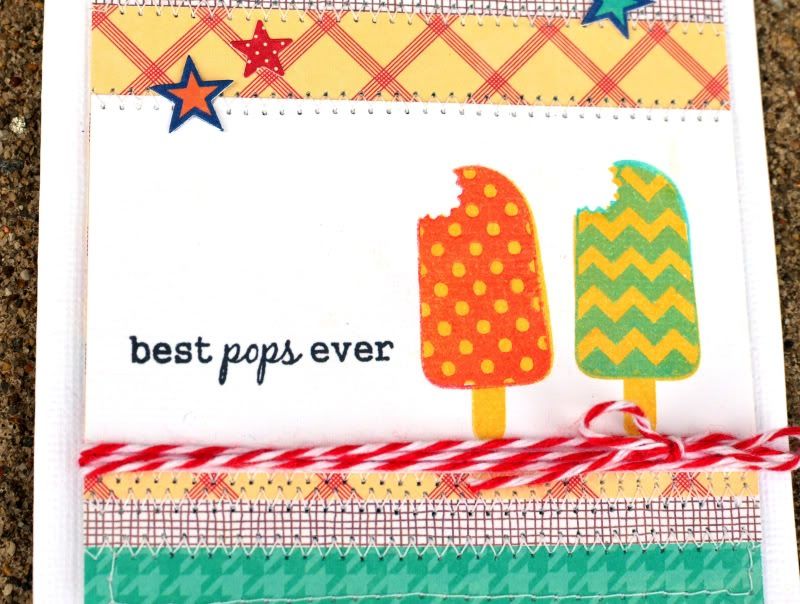 anyway, this card uses Jillibean soup papers, joy's life stamps, clearsnap ink, Twinery twine and a whole lot of sewing. I love sewing! I consider masculine cards to be a weakness of mine, so I couldn't think of anything else to add here. So, I just kept sewing!