Today I am going to show you how to make a simple Christmas tree shaped gift card holder.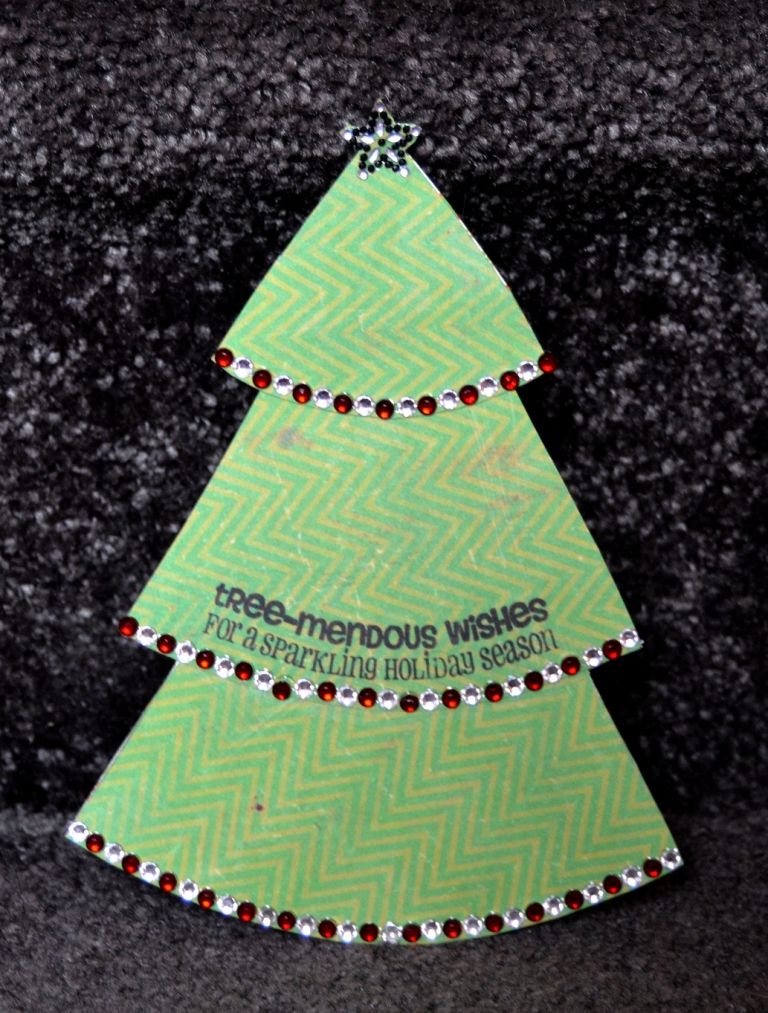 Here you can see where the gift card is hidden in the finished card.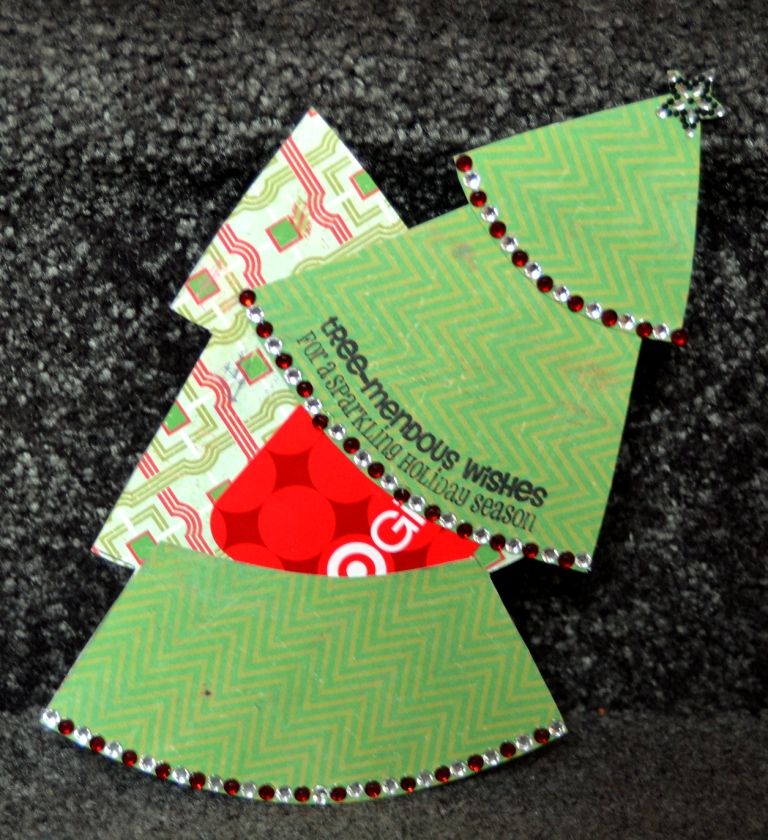 First, I cut a piece of scrap paper into a 5x7 rectangle. That's the size envelope that I wanted my finished card to fit in. fold that paper in half, sketch the tree on it - using up as much space as possible, and then cut out the template.
Trace the template onto your chosen patterned paper to create the back of the card.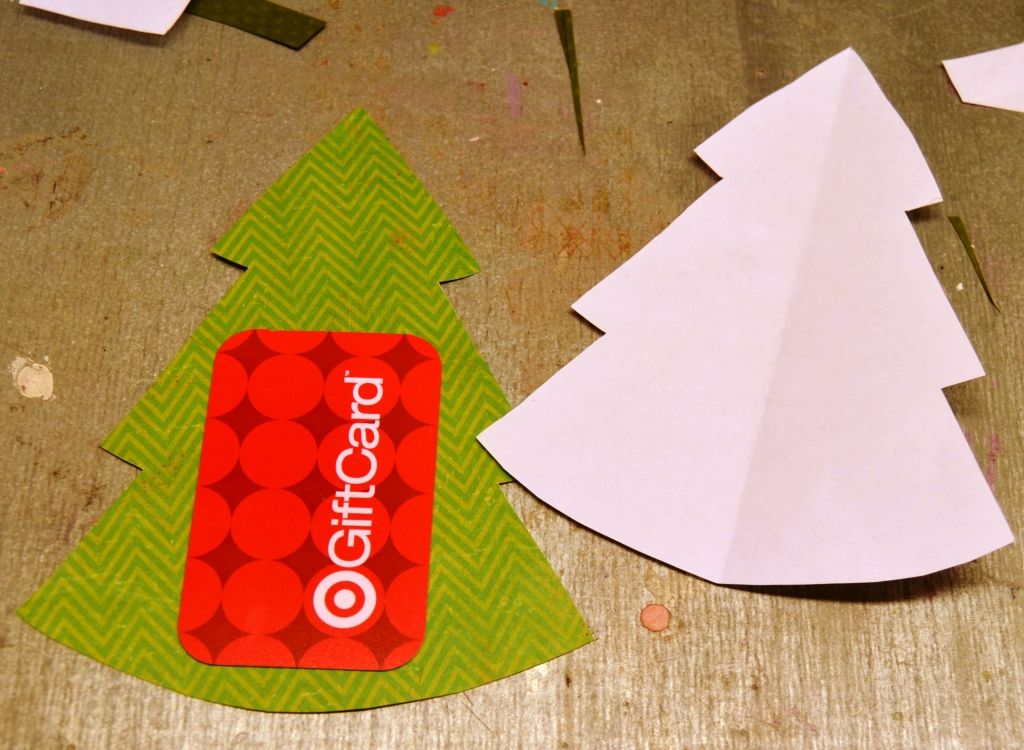 Then you want to cut the template into the three tiers of the tree. Trace those tiers onto your patterned paper, but be sure to extend the top edge of the bottom two tiers by about a half inch to allow for an overlap and adhesive.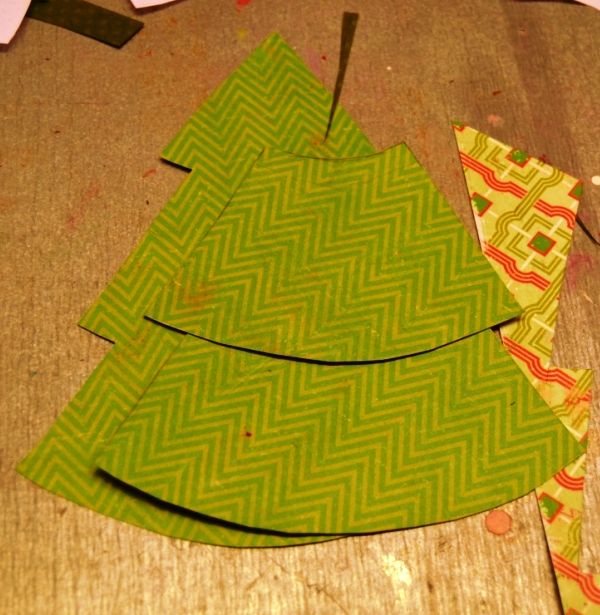 Glue the top two tiers together. Glue the bottom tier to the back of the card using adhesive just on the sides and bottom to create a pocket.
Finally, add a little adhesive to the back of the top part of the tree so that it sticks to the gift card. Then have fun embellishing!