If you are popping over from the
Skipping Stones Designs blog
, welcome! Today I am showcasing the
Grunge 2
set. I love how masculine and versatile this set is! I don't make a lot of masculine cards, so I don't have a lot of masculine stamps. I love it when those stamps can go the extra mile.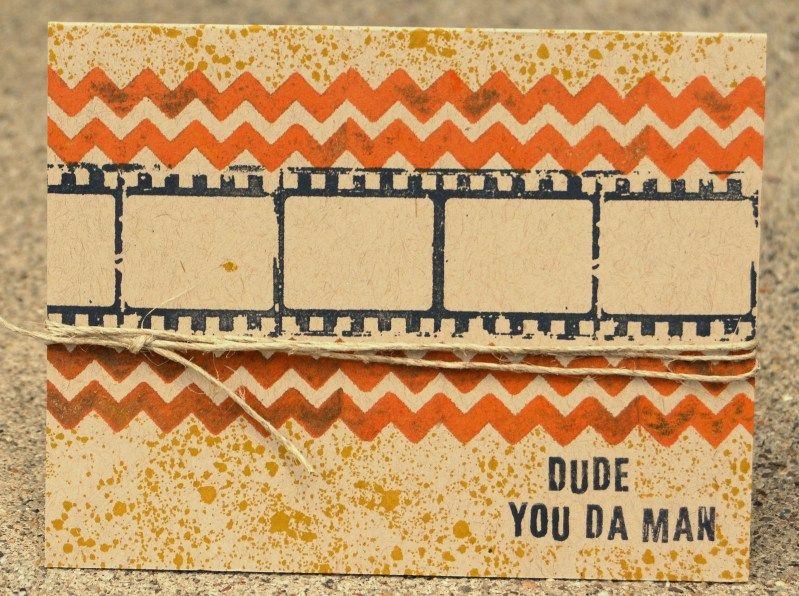 I certainly went the extra mile on the masking here! I stamped the film strip first, then the sentiment. I masked the sentiment and then stamped the zig zags. Then I masked the zig zags and stamped the dot texture.
The discoloration in the orange zig zags is because I didn't clean my stamp properly after testing it out with black. I kind of like it like that though! It adds to the grungy feel, don't you think?
I used the pagemaps card challenge sketch for this card.