This month I worked with the Sugar kit, which included some gorgeous papers from Authentique along with some beautiful Primas and other embellishments. This kit was so much fun! The papers are a great quality - thick with a subtle almost watercolor paper texture, and of course double sided and gorgeous!
I started by thinking of what photos would work well with these papers. Since I tend to be pretty much up to date, I was looking at a lot of beach and pool pictures, that I didn't think would really work. So I started looking back and found that I had not scrapped easter and passover, and they are perfect for these colors!
Here are a couple of my creations:
I almost always start with the double page layout, that way I make sure that I have the duplicate papers from the kit available for use. Originally I was going to make the photos go in a straight line across the page. See how the tall photos are the same height as the two smaller ones put together? that was the plan put them all in a row. but then I couldnt figure out where to put my title... I like this arrangement more - it has more interest. You can't tell from this photo, but I used some glossy accents and a sprinkle of glitter on strategic spots of the floral circle, the tiny flower embellishments on the title and the 'leaves' of the prima flowers.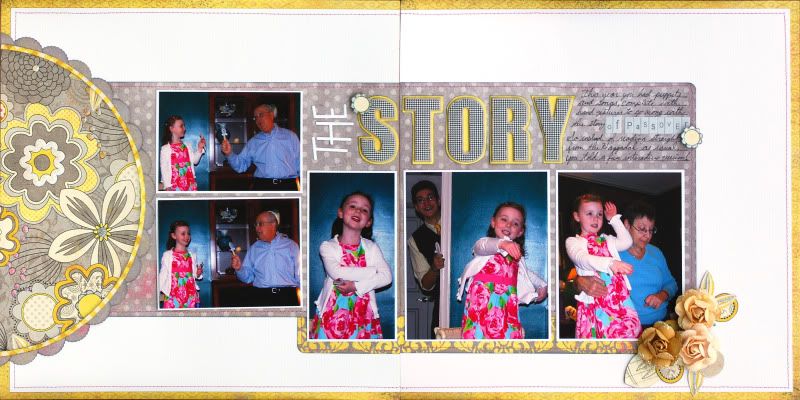 For this page I was just having fun. I wanted to try something different with the border. I ALWAYS have to have a border and it seems to usually be a solid quarter inch border and/or stitching. This one is different.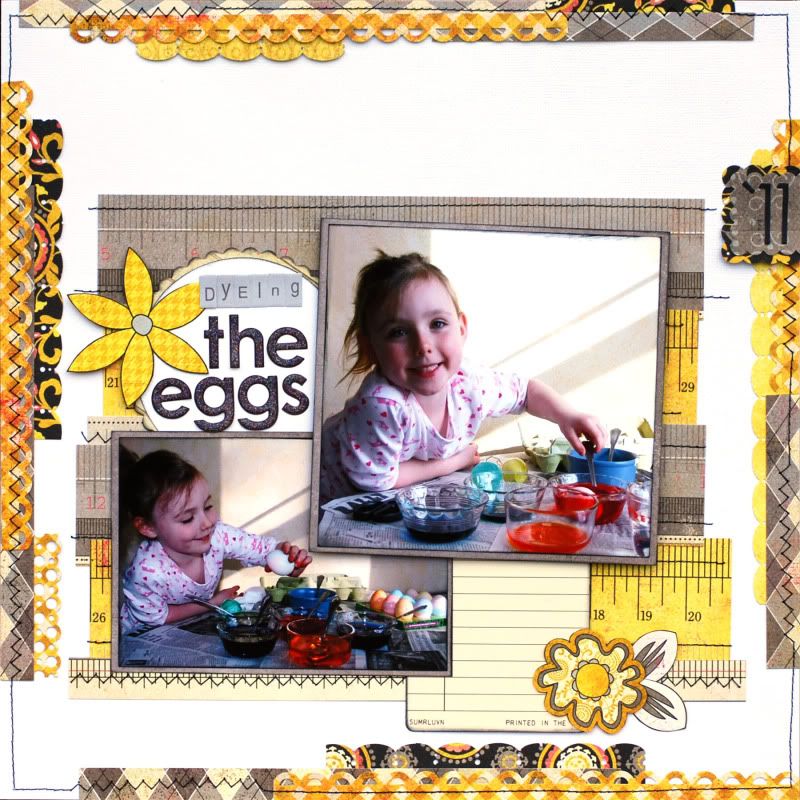 To see the rest of my creations check out the Scrapdango forums, and my reveal thread
HERE
.