Today is the
Scrapdango
kit reveal day! This month's sugar kit features Simple Stories Summertime line and Little Yellow Bicycle's Sweet Summertime line.
Can I just say, "oh my, did I love this kit?!" Here are just two of the pages that I created with it. You can see the rest in my
reveal thread.
This first one was inspired by the sketch that was posted on the Simple Stories blog last week. I used an action on the photo to make the colors really pop, then added a little vignette around the edges. I took advantage of the cool Simple Stories journaling blocks, and used it as my title, just cutting it down a little to the black border so that it fit better with my large photo. The My Little Shoebox alphas that came in the kit, provide just the right touch of blue to accent the blue in the photo and on the title block.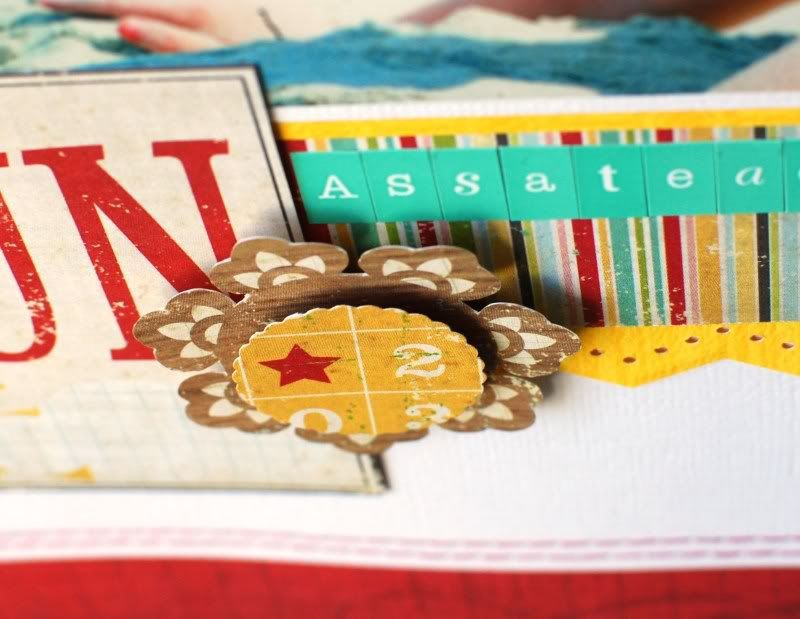 This one I created from a sketch that I drew for myself. I was inspired by the paper with all of the circles, and a couple of pages that I have recently seen in scrapbook magazines that used borders of circles. I added some yellow paint splatter to brighten the page up and echo the splashes in the photos. Some buttons and chipboard complete the page.
Out for Publication