This week the team at Joy's Life is making cards for
Joy's Birthday!
I wanted something a little different, so I used this sentiment. It doesn't actually say birthday, but I think it's implied. I also, of course, wanted to make the card bright!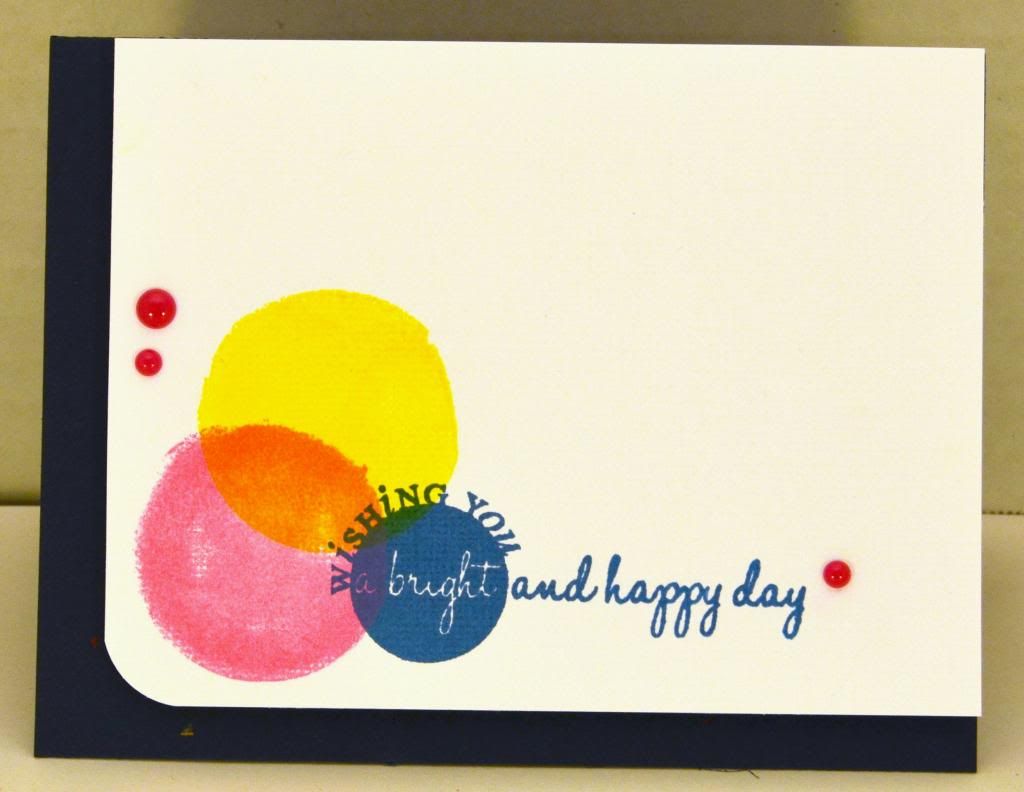 The sentiment is from the
Tag You're it ONE
set and the colored circles are created with the back of the bloom and grow sentiment from the
Tag You're It TWO
. I wanted a couple of flowers there and thought that these circles give the idea.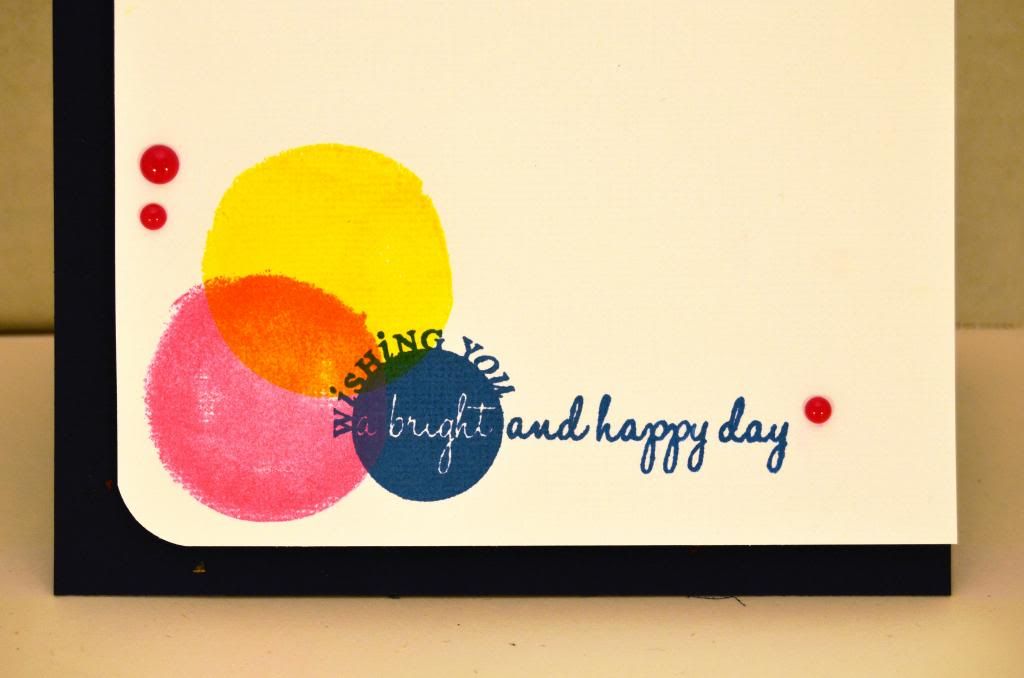 The color scheme was inspired by this week's
Runway challenge
. The background card is navy, even though it doesn't show up in this photo that well. The inks are clearsnap and the dots are My Mind's Eye.