First, mark your calendars because the new Joy's Life Design Team is having a blog hop on St. Patty's day! I will, of course, be posting, so you can't forget as long as you stop by my blog!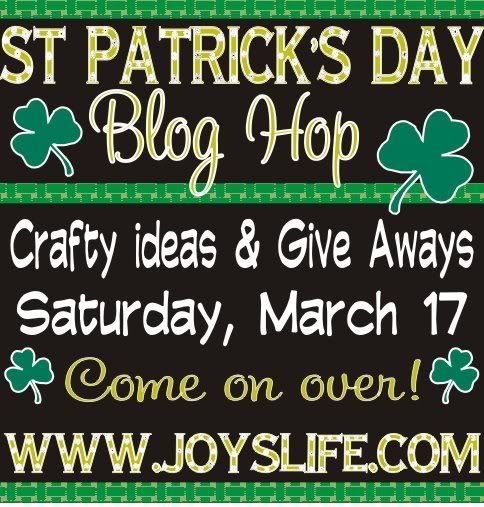 Now, as I promised, here are some photos of the alterations that I made on Ellie's backpack. You see, her backpack kept getting mixed up with that of another girl in her class. Apparently the initials were not enough to tell them apart, so I thought I needed to do something drastic. It needed to be more than a patch or a ribbon. So, I took Ellie to Joann and let her pick out two kinds of fabric. Since I was pretty sure there was no way I was getting my sewing machine in the pocket or through the padding on the back, I decided (generally against my better judgement) to use iron on adhesive. It took me TWO HOURS to iron the patches on and make sure that I got all the edges glued down sufficiently, but I think it turned out pretty cute. Sorry for the bad photos, but you get the idea.
I ironed a big patch on the back and a smaller one on the front. Then I used the (not so) coordinating fabric on the bottom and cut some hearts from it for decoration. I had tried to talk her into a more solid pattern for the second fabric, but she was having none of it. Oh well, it's cute and she loves it, mostly because she picked out the fabric. WIN!